Hi I'm Denise! I'm 25 and I'm the funny fat one who loves food over fashion. denise.cabotage@gmail.com This blog is all about: sweet nothings. sticky situations. my life in general.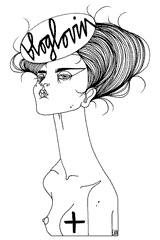 Follow on Twitter
Likes
Hipster

This is what I call my...

Because SEXY is FIERCE! Immediate results! Sexy Solutions giving away fierce gifts! And you MUST...

To A Luncheon

Last week, I got invited to a luncheon at Benjarong, Dusit Thani Hotel for the Tomas...

Cool Inventions of 2011.

Heat

Took this photo weeks ago when the sun was shining brightly and I could barely handle the...
View more likes